Head 2 Toe was founded in 2005 by Dr. Annie Armstrong who had a desire to provide cutting edge manual therapy (the therapy that the top athletes around the globe are receiving) to everyday people.

THE SIMPLE GOAL:
Move Better. Be Better.
The goal of Head 2 Toe was simple: to get our patients to move better and to be better. What would eventually become the motto here began that simply. The "how" was not so simple.
Dr. Annie knew that in order to accomplish this goal, she needed a talented team of people to meet the needs of the patients here at Head 2 Toe. In developing the team, she didn't want just anyone. She worked hard to develop this team and, as a result, we have a practice that is uniquely suited to manage your injuries.
THE EXPERIENCE
Walking into Head 2 Toe, you will notice that things are different than your usual clinic.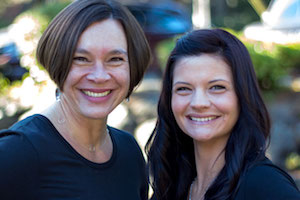 The reception staff is warm, friendly, and personable and their number one goal is to help you. You will not be kept waiting long. Your exam and treatment time will be unique to your needs and designed for your specific injury. We love to listen to what you have to say about your body which is why during your exam, treatment, or rehabilitation, we are never looking to rush you out the door. Our staff will take a look at how you are currently moving and then teach you how to move better.
YOU
The greatest part of the experience is looking back to see how far you have come from stepping into the clinic, to walking out as a Head 2 Toe graduate. It is a joy to be a part of your success! As you can see, the focus of Head 2 Toe is you, the patient. We are going to teach you how to take care of yourself and how to be strong and mobile. It is the grand idea behind our approach to care. Whether you are a super-athlete or just beginning, sitting in an office or running around a home, we can help you achieve your goals and be a healthier you.
Request Information
Chiropractic
Soft Tissue Mobilization
Functional Rehabilitation