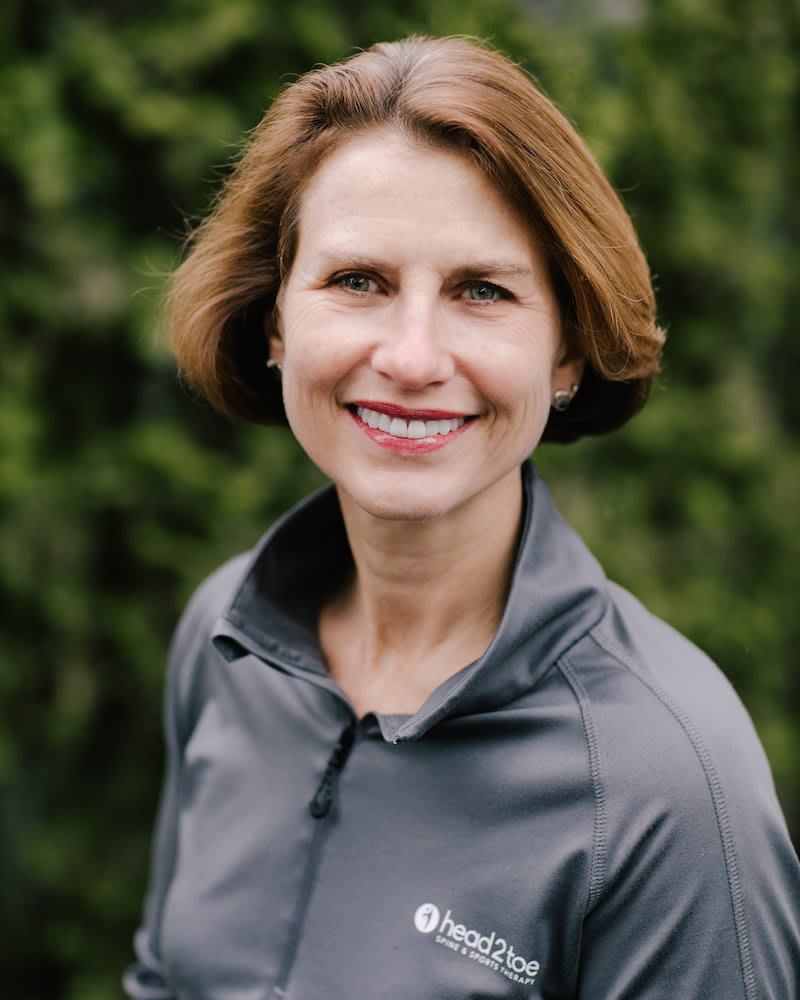 Dr. Jennifer Righi
Dr. Righi is a California native who calls the Pacific Northwest her home; she has lived here since 1999 with her husband and 3 boys. Dr. Righi received her Doctor of Chiropractic degree (DC) from Cleveland Chiropractic College in Los Angeles in 1996, graduating Magna Cum Laude. She pursued coursework to become a Certified Chiropractic Sports Physician (CCSP) the following year. Her assessment method is primarily motion palpation and movement pattern evaluation using the Selective Functional Movement Assessment (SFMA). Her adjusting techniques are mainly Diversified and Motion Palpation and can include drop table, instrument assisted manipulation and various soft tissue techniques including Blades by RockTape and Active Release Technique (ART).
Her treatment methods focus on identifying the main factors leading her patient's current issue and working to resolve it by improving mobility, creating stability and providing pathways to create a more robust individual. Put another way, Dr. Righi helps her patients move better so they feel better.
After stepping back into practice after taking a 15-year leave from chiropractic to raise her 3 boys, Dr. Righi works in partnership with her patients; working hard to clearly communicate the elements that she sees contributing to their current pain or discomfort. Her goal is to provide treatments that reduce symptoms and restore and enhance the patient's functional movement. She develops treatment plans that include a balance of both active and passive care and measurable treatment outcomes.
With her available free time, Dr. Righi enjoys a hike on a forested trail, a ride on her road bike, a family night of board games or sitting down with a good book.
Dr. Righi looks forward to meeting you and helping you to be your best physical self.
Request Information
Chiropractic
Soft Tissue Mobilization
Functional Rehabilitation